Decarbonize your engine
Why does my engine get dirty?
Everday use of your vehicle leads to the gradual accumulation of carbon deposits throughout the engine and exhaust system.
Give your engine the deep clean it deserves using our state of the art decarbonizing station: "Carbon Cleaning."
Engine clogging is a real problem!
Consumption, lack of performance, smoke, hole on acceleration, bad start…
Professional
As a member of the Carbon Cleaning network, you are an independent vendor. To help you grow your business, we put all of our experience and expertise at your disposal.
Contact us with any questions or for more information about how to become a partner.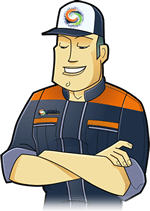 Professional
Become a distributor-partner of Carbon Cleaning
Contact Us
Our team is available to answer all your questions. Don't hesitate to contact us!